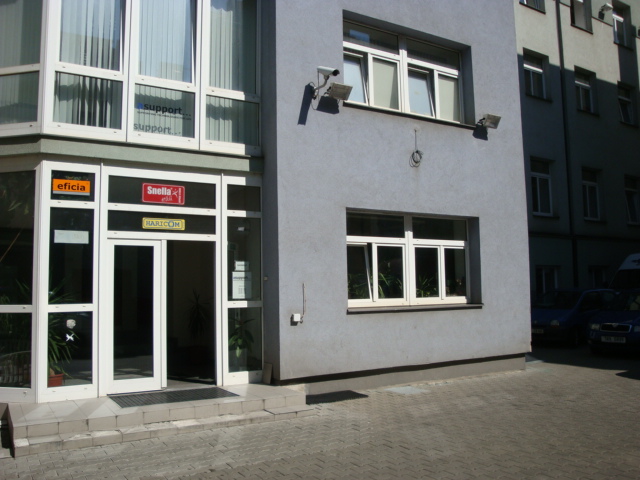 Eficia Prague was founded in 2003 to focus on providing high quality telemarketing services to financial subjects. During several years and thanks to extension of its services from classical telemarketing to providing a complex CRM and a campaign admistration it has created a profile as a renowned marketing company.As well as the extension of services, the clientele portfolio has become bigger and includes important customers from the area of telecommunications.
In 2007 the second company division was opened, Administration and logistics. Our company has a wide range of experience with a back office outsourcing, business back office, complaint department and at last an appropriate archives. Within the bounds of logistic services we arrange all physical manipulation with the goods, beginning with goods acceptance from a producer/supplier, storage, completing, packing and expedition to final customers. Within the bounds of expedition we focus on shrink-wrapping of printed materials, books, 3D objects and products.
We are a modern company. We can effectively use the latest information technologies, software and all possibilities of our technical background. A strong technological partner BusinessCom and experts of our internal IT provide us with flexible, open and secure solutions. Among our clients you can find both multinational corporations and smaller companies and enterprisers. This motley composition of our partners guarantees all of our clients professional services, the same as for the biggest companies.
Process effectiveness monitoring and single processes measuring belong to a priority of our company. In this respect we are guided by a motto NO MEASUREMENT, NO MANAGEMENT.